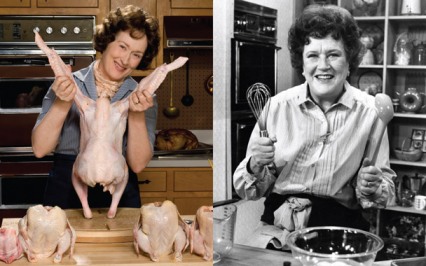 Inspired by the movie Julia & Julia, with Meryl Streep,—which I absolutely LOVED—Marisa, decided to get inspired. She began her blog entitled: A New Dress A Day, where, instead of cooking through the Julia Child Cookbook, she opted to combine something that she enjoys (shopping) with frugality in a year-long challenge:
"I'm going to be spending the entire year without doing an ounce of traditional clothing shopping. Yes, I know what you're thinking, "this girl is outta her gourd", and I completely agree with you."
This thriftista gives you the step-by-step on how to spend $1 per day on a dress found at a flea market, garage sale, or thrift store and then how to re-purpose it something a bit more wearable.
$365, 365 days, 365 dresses. If you want to keep up to date on her adventures, go here.
Here are a few favorite turnouts: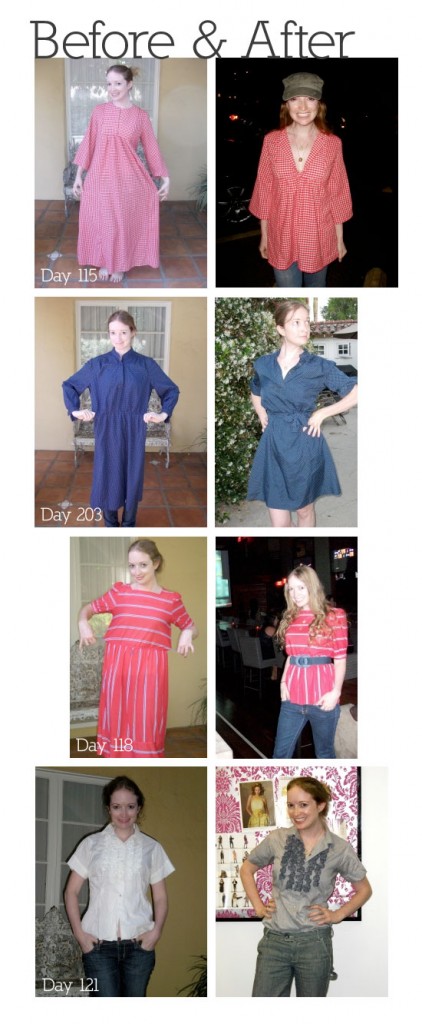 Does this inspire you to Julia & Julia something? What would you be willing to challenge yourself to for 365 days? Photography? Exercising? Crafting? Hmm….I'm going to have to put this idea on simmer for a bit and see what sort of reduction I get.
Photos by Confronting The Duck and A Dress A Day
…
Find Healthy Republic on Twitter and Facebook Fan Page