On a scale of 1 (gouge my eyes out) to 5 (enjoyed every moment), I rate it:

FIVE STARS
13 episodes (Games doesn't work on Netflix, so no-go on that one, but each episode is 25 minutes—so many nuggets of great information rolled into such a small amount of time!
I realize this list is terrifically LONG! But I just wanted to make sure that the links to the resources on these episodes could be found later without having to go back and watch the entire episode. Hooray for time-saving!

MUSIC
"As Americans, guitars are so iconic in our culture, and isn't it ironic that we're actually cutting down a tree, in some degree destroying the planet, to get an instrument that we're going to create beauty out of?" —Josh Dorfman
Jack Johnson's Brush Fire Records attempts to loose it's carbon footprint with a green studio.
Sustainable Waves provides solar powered stages and sound for concerts and events, using bio-diesel for transportation—inspiring to the populations to use the bicycle for transportation is the Tour De Fat.
Any serious guitar-lover will tell you that the best guitars are those made from extinct or rare woods. Martin & Co. has set out to make a certified sustainable wood. Great idea, but we'll see if they stand up to the test.
"In the beginning of the 20th century, furniture was an heirloom product. It was something that was precious. oer the years we've seen the rise of what we new call "starter furniture," and that has lead to, both the good and the bad: its made furniture more affordable, but it's also made it more disposable." —Reed Krolof

Based in NY, Thom Felicia does green interior design and develops furniture with sustainable woods, using low-VOC paints, organic foam, recycled materials and vegetable dyes.
"If you keep making stuff and then throwing it away, that does nobody any good." Rerun Productions creates re-purposed and recycled lamps made by things they found at the dump.
Vahid Pourkay and Kathy Henszey of New York, began Cardboard Design to create furniture out of recycled materials and change the paradigm that cardboard is a throw-away.
EDIBLES
"If you can solve the unhealthy school lunch problem, the world will be your oyster." —Kirsten Tobey
Jules Dervaes: An Urban Homesteader living on 1/5 of an acre in Pasadena, CA, but cultivate 1/4 of that acre and produce over 6,000 lbs of fruits and vegetables.
Burlington, Vermont's New Farms For New Americans help Africans, that move to America, bring their expertise in agriculture and participate in a community farm and earn extra income.
Revolution Foods: swapping unhealthy lunches with healthy ones while improving child development and behavior.
CREATURES
"We are driving 50,000 species out of existence every year." —Dr. David Suzuki

At Working Dogs For Conservation in Missoula, MT, specially trained dogs are used to help save wildlife threatened with extinction.
We cannot recreate the job of a bee. Currently, we rely on trucking honey bees from state to state to pollinate our food crops. Attempting to combat Colony Collapse Disorder in the bee population, Portland, OR-based, Xerces Society works to encourage a native population of pollinating insects.
"We're Number One At Number Two!" Paper made of elephant poop: The Great Elephant Poo Poo Paper Company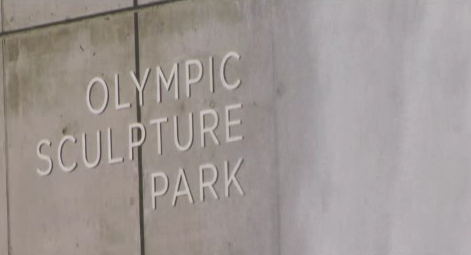 ARCHITECTURE
"Constantly new, constantly disposable is not the best approach to the living on the planet." —Michael McDonough
Reclaiming contaminated waterfronts: Weis/Manfredi Architects builds Olympic Sculpture Park for Seattle, WA.
Kieran Timberlake Architects designs buildings with a low-ecological footprint and passive heating, which allows the building to be taken apart and moved.
Kit homes have been known as those you'd find in a trailer park, not the case today. In Perryville, MO, The LV Kit Homes Series creates pre-fabricated homes with toxin-free glues and considerably less waste than in conventional home building. $36,000 for 1,150 sq ft. home.
ENERGY
"Corn is a lousy crop to make energy from and it takes food out of the mouths of people who need it the most." —Vijay Vaitheeswaran
Fishing For Energy is an effort to remove marine debris from waters that the fisherman use, burn it and using the steam as energy. Until now, there hasn't been anywhere to dispose of ocean waste—now there is.
Wind energy hasn't really worked in cities until now. AeroVironment, Inc. has created urban wind farms to start harvesting wind power in the least likely places.
Fossil fuels are embedded in our everyday lives and they are not sustainable, so where can we find a more efficient and sustainable energy? Verenium Corp. brews the stems and leaves (inedible waste) of corn plants into cellulosic ethanol without having to grow more crops.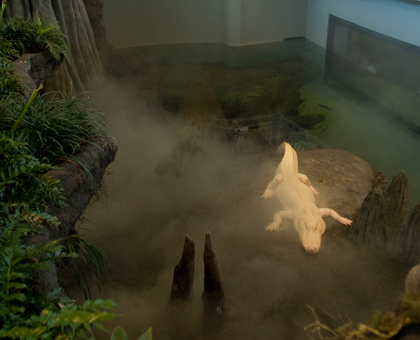 HABITATS
"It's kind of absurd that humans should be making homes for animals." —Fritz Haeg
Coral Restoration Foundation: Helping young people understand the importance of saving and rebuilding coral reefs.
Preserving species within the urban habitat, Animal Estates works to develop nature-inspired homes for animals that have been displaced from cities.
The San Fransisco Museum and Planetarium combines a Natural History Museum, Aquarium, and Planetarium, while incorporating a green roof  covered in native California plants that insulates the building.
COMPANIES
"For a long time, the idea was: if a business wanted to be profitable, they couldn't possibly be environmentally-friendly at the same time. What we're seeing is a real evolution in that thinking." —Simran Sethi

Grays Harbor Paper is a sustainable, recycled paper company.
Pizza Fusion, from Wellington, FL, was created to make a change in the food industry: "Saving The Earth, One Pizza At A Time."
The same chemicals that were used to kill people in WWI in the trenches of Europe are in your typical household cleaning products. Green cleaning products by Sun & Earth are plant-derived, chemical-free and are so safe, they could "technically" be eaten.
ART
"We're visual animals and if we don't see the consequences of what we're doing, it tends to be unreal to us." —Dr. David Suzuki

Epoxygreen is a green gallery that also sells green building materials. "It's the greening of a toxic industry."
Photographing trash is the specialty of Seattle, WA lawyer turned Photographic Artist, Chris Jordan.
Smart Glass Jewelry: "Why not take something that's considered garbage and transform it? That's just another level of art, another level of creation."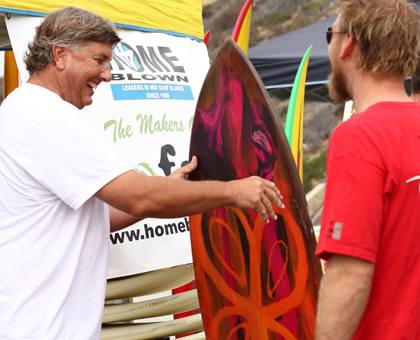 LEISURE
"The traditional American concept of leisure is working hard all week so that you can do whatever you want on the weekend. As we've had more disposable income, our toys have gotten bigger. American leisure activities have been terrible for the environment." —Louisa Chu

Husband and wife duo of wildlife biologists established Wild Echo Bison Reserve as an eco-destination travel opportunity to get up close and personal with buffalo.
The typical surfboard is made with a plethora of toxic chemicals and carcinogens. Cradle-to-cradle designs are put in place in the soy-based surfboards made at Homeblown.
Electric motorcycles made by Zero Motorcycles are the highest-performance motorcycles in the world. No noise and no emissions.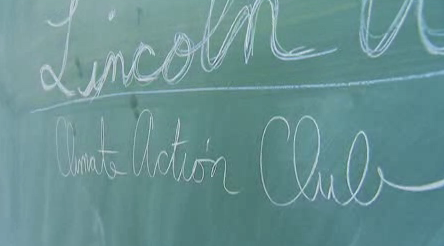 COMMUNITIES
"My personal goal is to make sure every human being has access to the same healthy, affordable food." —Will Allen
Student-run Climate Action Club from Maine advocate going green in their school and community.
Serenbe Environmental Community in GA (on the edge of Atlanta) on 900 acres where nature and development co-exist. Preserved woods, grey water system, natural landscaping, 8 acre organic farm that supplies their seasonal restaurant—sounds like heaven.
Food deserts occur in poor neighborhoods, where its easier to find a fried chicken leg than a nice head of lettuce. The "Minister of Agriculture" founded Growing Power in Milwaukee, WI to combat food deserts with fresh, affordable food.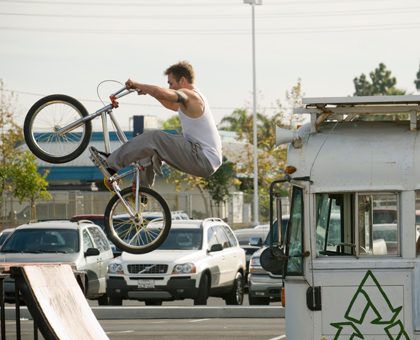 GAMES
Hmm…so, this was a re-run of "Communities" and wouldn't show "Games"? Weird. Sadly, I wasn't able to see this one.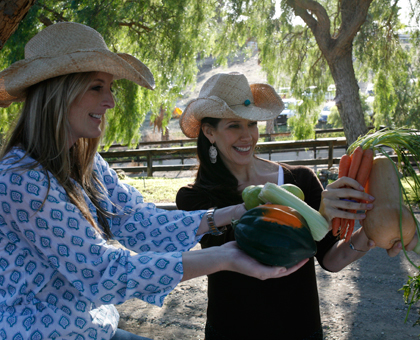 BABIES
"On average, a baby is born with 200 industrial toxins already in them." —Simran Sethi
"Traditional baby food is highly processed, it's been cooked at very high temperatures for long periods of time, and it has additives and preservatives." Tasty Baby was created to give you a break from standing at the blender all day making your own baby food—the closest to homemade that you can get.
Fuzzibunz was created to help her baby's rash go away related to the chemicals in diapers and make a dent in the problem of 30 billion disposable diapers going into the landfills. The average baby goes through 6-10 diapers per day which costs up to $1000 per year in disposable diapers, however the jury is still out on whether disposable or reusable diapers are better for the environment, as reusable require lots of resources (water, soaps, drying) to keep reusing them.
Many of children's toys are made with PVC, which is also called the "poison plastic"—it leaches dioxins that will end up in a baby's body. We don't have the same regulations on toys in the U.S. as they do in Europe, so its up to parents to search out healthy, toxic-free clothing and toys. The Little Seed is a eco-friendly children's store that helps parents find everything they need for their growing children.
What is the consensus? Favorite Episodes? Anything you didn't quite agree with?

See next month's Media Club Reviews

…

Photos by The Sundance Channel





Find Healthy Republic on Twitter and Facebook Fan Page