"Know your limits, but never accept them." —Unknown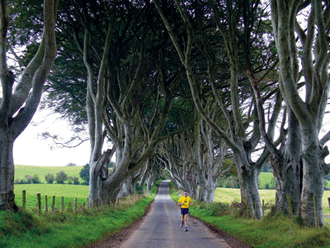 Ultra marathons are 26.2188 mi or longer and many endurance runners go even farther. They run like crazy, and perhaps they literally are. I'm not an endurance runner, but I aspire to be one when I grow up. In the meantime, I like keeping abreast of all their accomplishments and allow myself to be simply inspired to run harder, faster, longer. If they can do it, I can at least run around the block right? Below I've listed some links to my favorite inspirations to get out and run! Beyond running, they make me feel like I can do just about anything.
See Jessica's Daily Affirmation (okay, not running related, but a nice boost to the self-confidence for the day!):
[Movie not showing up? Watch here]
RADIOLAB: LIMITS
This is such a great segment on what an ultra marathoner goes through while racing. Its so interesting to hear the battles that they face mentally, not to mention the obvious physical strain—some overcome, some don't, but intriguing just the same.
[Audio only: Go here for a nice listen.]
RUNNING THE SAHARA
Run The Sahara (50 miles per day in 100 days). A documentary narrated by Matt Damon that follows three men as they attempt to run across the entire length of the Sahara Desert.
[Movie not showing up? Watch here]
BEYOND THE EPIC RUN
This documentary features a Swiss couple, Serge and his wife, Nicole, who teamed up with a Swiss children's charity and sold everything they had to fund their adventurous journey to "help the children." Serge ran through 33 countries and 25,400 miles in five years, with Nicole by his side on a Yamaha motorcycle. See website for more and trailer below.
[Movie not showing up? Watch here]
INDULGENCE
Tony Krupicka, ultra marathoner, cuts the off the soles and removes the tongues of his shoes to create a more comfortable platform for running. See this trailer for this documentary.
[Movie not showing up? Watch here]
4 DESERTS RACE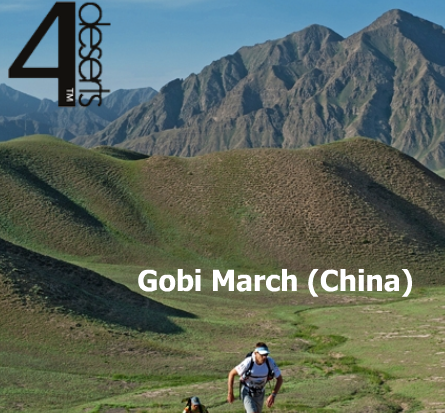 Looking to participate in an awesome endurance race? See the 4 Deserts Race website for more info. Definitely a 'Bucket List' item.
MAGAZINES
Want to get into running or take it to the next level? Magazines are sometimes a nice push in the right direction. Here's a few favorites:
…
Find Healthy Republic on Twitter and Facebook Fan Page