"Some of us cook. Some of us grow. Some of us eat."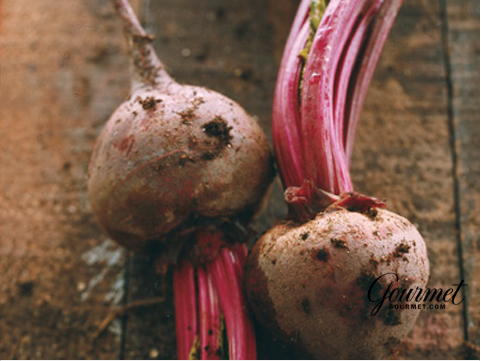 Gourmet TV's Diary of a Foodie is an absolute favorite and lives on despite Gourmet Magazine's death (RIP). My absolute favorite episode is Farm To Fork (episode 45). I could watch it over and over! It would be such a dream to be able to cultivate all of your edible needs on your own land: roaming livestock along with vegetables and fruits picked at their prime from the permaculture garden…*sigh*
One of the things I already do in my baking is omit yeast and allow the natural bacteria in the air to do the work. I was happy to hear that Yannig Tanguy, owner of Crown Point Bread and Baking Co in Crown Point, New York does the same. He uses no commercial yeast to bake his breads. Within 1lb of flour, there are 15,000+ beneficial yeasts and bacteria which work their magic on the dough and only spring water is used because any chlorine kills the live cultures and makes the rising process take much longer.
If you're looking for an inspirational 30 minute break in the day, this is it.
More to come on Slow Food and recipes—and to those of you who have requested I do some posts on all-natural skin care and what I eat, I haven't forgotten!
…
Photo here
Find Healthy Republic on Twitter and Facebook Fan Page