Designer Audrey Louise Reynolds uses fresh veggies and fruits to dye her wearables. Yum—No harsh chemicals here! All of her ingredients for the all-natural dye ends up costing about the same amount that you would pay (about $5) for your typical Rit dye. See how she does it in this Daily Candy Video:
Video not showing up? Watch it here.
Ingredients:
1 blouse (dye should last for about 3-4 blouses)
1 pkg Pantyhose
1 pint Strawberries (cut tops off)
Salt
Vinegar
Water
I can't wait to try this! Beets would probably work just as well with a bit of a darker more purple hue. I'm wondering how you would do black naturally?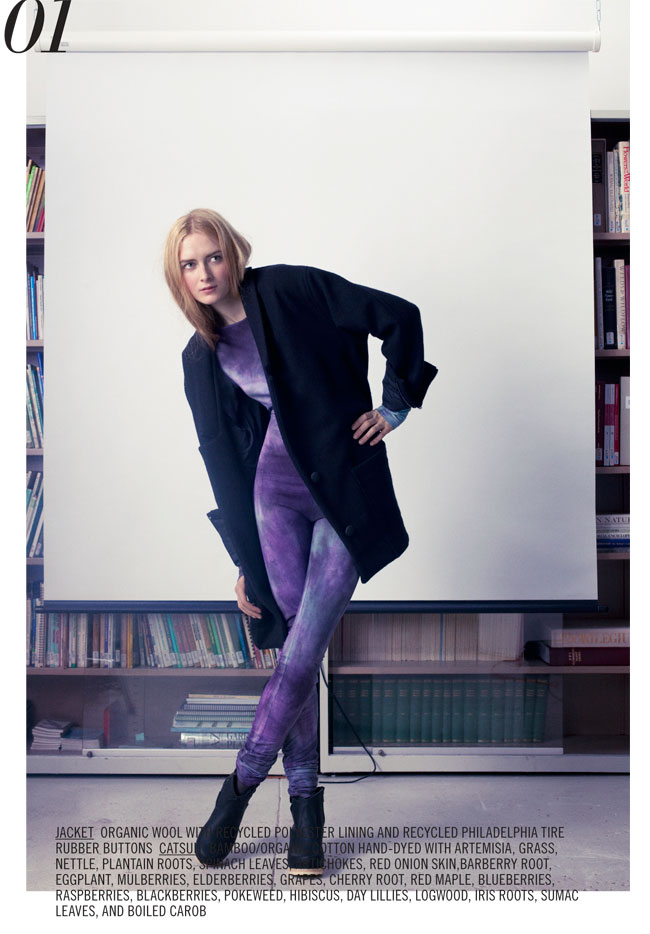 Audrey Louise Reynolds dyes for ecofriendly clothing line Bodkin as well as Wendy Nichol.
Find Healthy Republic on Twitter and Facebook Fan Page