In making a statement against "the ways identity is constructed through clothing" as well as fast fashion, Kristy Powell, therapist and Pilates instructor from New Haven, CT, began a year-long commitment to a One Dress Protest. Yep, she will be wearing the same dress everyday for an entire year.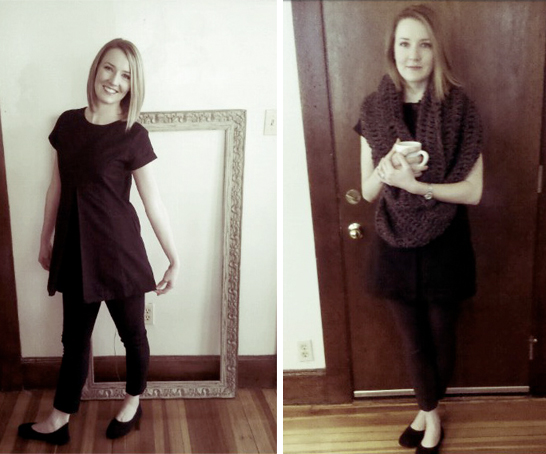 In choosing a dress, Powell's 365 attire had to comply with her self-proclaimed requirements:
Made from sustainable materials
Produced by a person she could call by name within 150 miles of  her home
Be versatile for any situation (casual, work, etc)
A dress by The Uniform Project fit the bill and she began the arduous journey of wearing the same dress everyday for one year. Read her full story here. She's only on day 35—track her progress and send some love and support her way!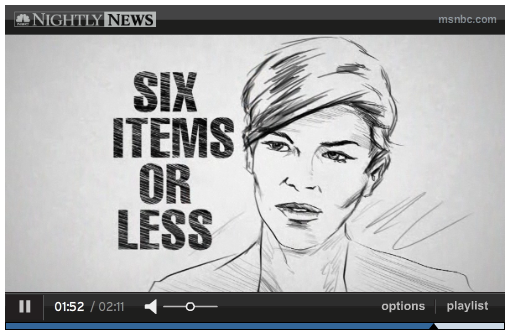 [Click the image above to watch NBC's feature of Six Items Or Less and read about it here]
Try A Shopping Diet:
Feeling like you're ready to take the plunge and try a little frugality experiment? Check out the following fashion fasts:
Project 333: whittle your wardrobes to 33 items and wear only those pieces for 3 months.
Six Items or Less: choose just six items of clothing and pledge to wear only these six items for 1 month.
Historic Fashion Fast-ers: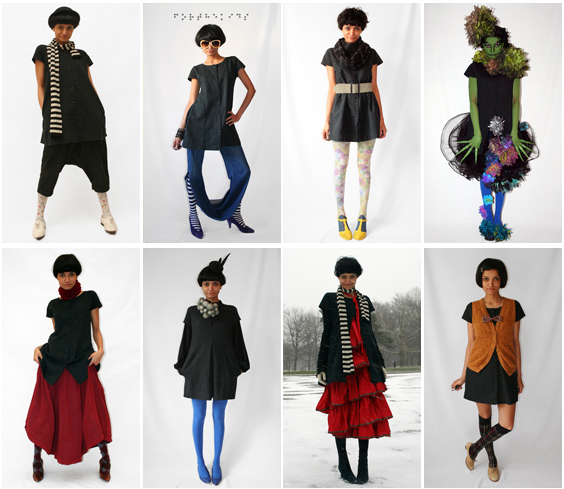 2009-2010: Sheena Matheiken wore a little black dress for 365 days | The Uniform Project
2005-2006: Alex Martin wore the same brown dress everyday for a year | Little Brown Dress
1991-2002: Andrea Zittel made a dress and wore it everyday for 6 months | A-Z Uniforms project
I must admit that if I lived near some awesome vintage clothing shops like Wasteland (I've landed some fabulous, well-made designer finds there), I'd probably be in the position to need a fashion diet. As it is, my fashion fast tends to be out of necessity rather than will power.
To me, fashion a great way for individuals to tell a story about themselves, but getting creative and reducing consumerism of fast fashion is a worthy goal. What's rather funny—and perhaps even sad—is that I pretty much already wear the same 10 clothing pieces mixed and matched every month anyway…without even committing myself to a shopping diet. I typically wear solids (mostly blacks and greys) and I adorn with a punch of color in the form of a sweater or scarf. I'm not a big accessories person unless its delicate. And I actually wear things until they are worn out…yes, like holes-in-the-elbow kind of worn out. Pathetic, I know, but I hate buying anything that isn't really well made and that I'm not absolutely in love with. Anyone out there the same way?
…
Images via: One Dress Project | Six Items Or Less | The Uniform Project
Find Healthy Republic on Twitter and Facebook Fan Page