Architect and designer, William McDonough shares his views on the importance of green design, specifically from his book, Cradle To Cradle, for a TED Conference:
"Design is the first signal of human intentions. So what are our intentions?

How do we love all the children of all species for all time? …we start our designs with that question."
Watch the clip below.
[Approx. 22 min—Be sure to watch it to the end so that you don't miss his designs for the new green Chinese city. So cool!]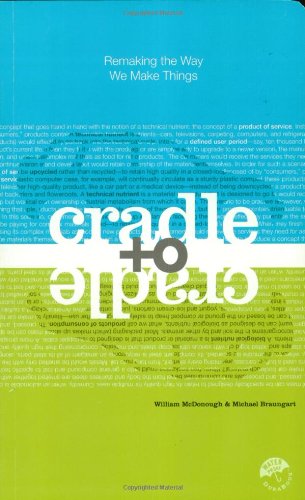 Learn more by reading Cradle To Cradle.
Happy Weekend!
…
Image via McDonough
Find Healthy Republic on Twitter and Facebook Fan Page